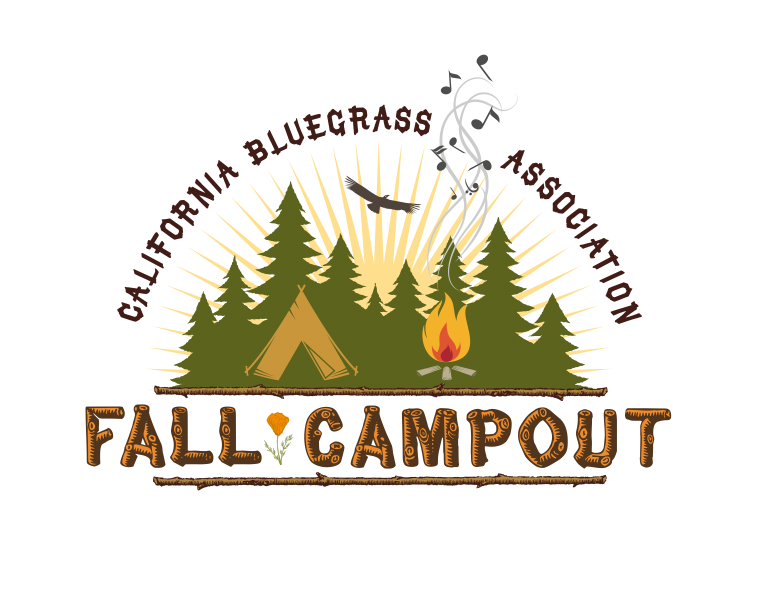 The Lodi Grape Festival grounds is centrally located in Northern California and has proved popular with pickers and grinners alike, who have attended the Fall campouts there for the last few years. There is plenty of camping for RVs and tents alike. There is an assortment of restaurants, wineries and breweries available for your taste buds and lots of shopping for those that love that! The Old Town of Lodi is within walking distance and has lots to offer.
We would like to have an Open Mic event on Friday evening. If you are interested in this event, please contact me. I need to know how many might want to participate so that I can provide the necessary sound equipment.
On Saturday evening there will be a dinner ($10) with entertainment by TBD. You will be impressed with their musicianship and stage presence, I'm sure... We will be having a Dessert Pot Luck, so please get your best recipes out and try them out on us. Coffee and beverages will be provided.
There will be two raffles. The long-awaited Instrument Raffle drawing will be held. Instrument raffle tickets will be available until the drawing on Saturday evening. The proceeds from this raffle go to funding the IBMA event. There will also be a raffle for prizes, some of which will be arts and crafts created by our CBA members. The proceeds from this raffle support our Youth Programs.
The fall campout is when the votes for CBA Board of Directors are counted and the results announced. The new board will be introduced Saturday night and will answer any questions posed by members.
There will be a CBA Board meeting on Sunday morning. All CBA members are invited to attend. This is a great time to see how the California Bluegrass Association works. You are invited to ask questions or present topics of discussion.
Also, Charlene Sims and her colleagues are planning a Book Exchange...as in put a book in the box and take a book with you...or just TAKE a book with you. So remember-BRING THOSE ALREADY-READ BOOKS ALONG TO LODI.
Be prepared for warm days and crisp-to-cold nights as fall settles in over Lodi.
The fairgrounds have showers for campers and water and electric hookups for RVs. There are no full sewer hook-ups but there is a dump station on the premises.