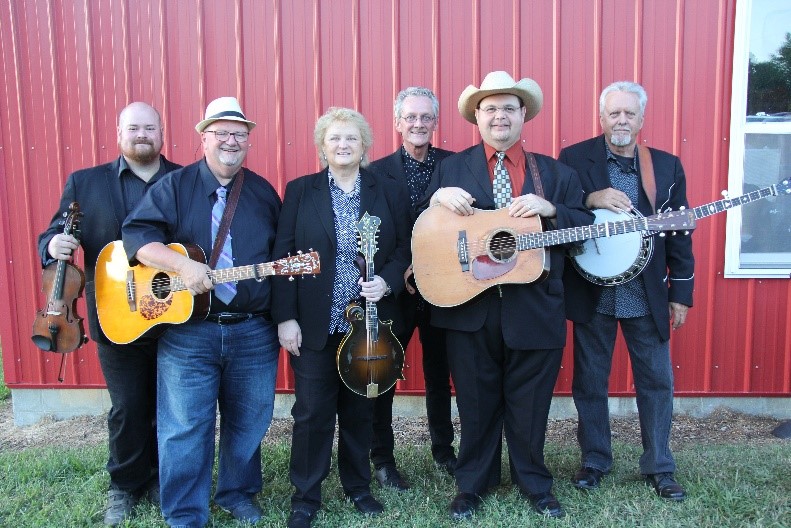 Each February the CBA produces a major concert event in the Metro San Jose Area. Held at the historical Grange Hall in Morgan Hill, the night of music focuses on the brightest and freshest light in the national bluegrass sky scape. One word of advice...order your tickets early for the Night at the Grange. We ALWAYS sell out.
The February 2020 concert will be True Grass Show: Lorraine Jordan & Carolina Road + Junior Sisk and Danny Paisley!
About the Morgan Hill Grange
The Ryman of the West Coast? Well maybe not the Ryman auditorium of Nashville fame, but the Morgan Hill Grange will take you back to a time when people gathered as a community, and everyone knew your name. The old Grange Hall at 40 E. 4th Street in Morgan Hill just bleeds that sense of community, music, friendship and warmth. When you walk up the creaky entrance stairs and smell the aroma of pies emanating from the kitchen, hear the greeting of your friends, see the pictures on the wall of Morgan Hill from a century ago, you move back in time. The old converted school house tells you that you are in for a great evening of music and friends. A setting where bluegrass music should be played...must be played.
In the 17 years we have held concerts there, the bands always tell me it is one of their favorite places to play for the reasons just stated. Most of these national bands started their careers in little venues like the Grange and they feel that spiritual connection with the audience. It elevates them and the performance.