Kids Instrument Lending Library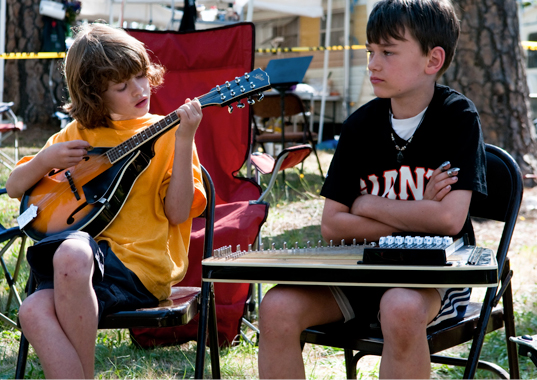 The Kids Instrument Lending Library was the brainchild of Darrell Johnston, past CBA Treasurer, who had a great love for bluegrass and old time music and was deeply passionate about children learning to play. His idea for this program began when he learned about one young girl's desire and need for a fiddle. Darrell bought that child a fiddle with his own money and that was the beginning.
Visit the CBA Youth Program website for more information about how you can find an instrument for your child and how you can donate to the Library, or email the Kids Lending Library librarian, Randy January, kidslendinglibrary@gmail.com.