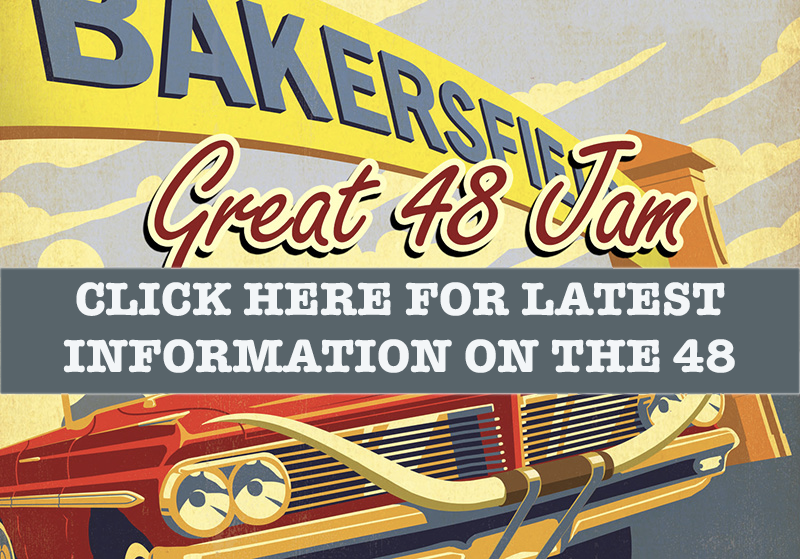 THE GREAT 48-48-48 IS BACK and happy to announce the coming of our Great 48-hour 2020 jam event. Jam, jam and more jamming! Did I mention Jamming????? The Great 48 Hour Jam 2020 is set to take place during the 2nd week of January 2020 beginning on Thursday, January 9 and ending Sunday, January 12, 2020. Once again, our event will be hosted at the Marriott Convention Center, 801 Truxtun Avenue, Bakersfield California, 93301. Fortunately, the Marriott is within walking distance of the Amtrak and adjacent to numerous eateries in newly renovated downtown Bakersfield. According to last year's surveys, several folks attending the 2019 jam took advantage of Amtrak services, which made travel to Bakersfield a positive experience. The Great 48 Hour Jam is an amazing place to kick off the 2020 bluegrass season. Literally, indoor, non-stop jamming to the wee hours.
Bluegrassers from all over the country, including beginners to advanced, make the annual trek to Bakersfield, California to experience hours of jamming, workshops, showcase bands and a band scramble, not to mention bluegrass camaraderie with new and old friends. The 2020 48-hour jam will continue to host two scheduled slow jams in which selected advanced players will teach new jammers jam etiquette, how to play their instrument with others and classic bluegrass jam songs. This event is open not only to novice bluegrassers attending the event, but we invite folks from the community to join the jam and learn, as well as enjoy, our genre of bluegrass music. The weekend will boast the annual Friday night performance from a select professional bluegrass band, performing in the Marriott Grand Ballroom. Details regarding this year's professional band will be announced at a later date ---- Stay tuned, the Friday night band is going to be a good one!
Those who have attended the Great 48 Hour Jam in the last several years understand this event is growing every year and early bird reservations are crucial when receiving the CBA group rate. In fact, last year's jam attendance surpassed all prior 48 hour jams and the Marriott filled to capacity months ahead of the December deadline. Therefore, Folks who plan to attend the Great 48 Hour Jam 2020 and receive the CBA group rate must reserve their room prior to noontime on the December 11, 2019 deadline. The CBA room rate is $106 (standard King bed), $110 (2-Queen beds) per night if you reserve before the December deadline! Right now, it may seem far away, but don't delay. Rooms will fill fast!
To make reservations, directly contact Sara Walker at the Bakersfield Marriott Convention center (661) 323-1900. This year, attendees will indicate to Sara their floor preference regarding all night jamming, jamming to 10:00 pm and no jamming floors. Sara will require your first and second choice for your jamming floor preference.
Kinfolk from hither and yon are on this event like 5 strings on a banjo, and we anticipate a full Marriott house or as the hotel bigwigs say, "run of the house." Volunteers are being sought to coordinate organized activities such as workshops, kids on stage, band scramble, etc. Please contact Jack Pierce at lylebanjo@gmail.com if you are interested in helping with the Great 48 Hour Jam 2020.
The Great 48-hour 2020 jam promises to be another memorable weekend for all lovers of bluegrass, so don't delay make your reservation. Keep your eyes open and fingers rolling for additional information in the coming months.